Beautiful Northern California camp grounds with basketball courts, swimming lake, and more!
Great competitions and games that are updated and improved each year. Newest and best competition has been the Obstacle Course created for the last two years!
Great special music each year by Bible college tour groups that prepares our hearts for the preaching.
Meals provided all week long with snack shacks available after the evening services.
Helpful Youth Workers' Conference for each counselor in attendance every morning. Pastries and coffee complimentary each morning as well!
Your teens will create wonderful lasting memories for a lifetime at Mt. Zion Baptist Camp!
Camp begins at 3:00 pm August 5, 2019 and ends at 10:00 am August 9, 2019.

Registration begins at 3:00 pm on Monday, August 5.


The cost for camp is $199.00 if postmarked by July 24, and $230.00 thereafter.

Mount Zion Baptist Camp is operated at the Lassen Pines Retreat Center, 8071 Mineral Road, Viola, California.

(Do not mail registration to this address.)

Nurseries will not be provided during camp.

We are looking forward to our Guest Speaker lineup for 2019 which includes Dr. Bob Gray II, Randy Dignan, Pastor Mike Ray, Pastor Mike Johnson, Bro Gabe Ruhl, and Pastor Clint Caviness.
Please note all workers will need background checks if they are heading to camp. Below is places you can get your background check done and completed. If you can please send all background checks to pvbcinfo@pvbaptist.org that would be great.
Background Checks Places
Local Sheriff Office
www.protectmyministry.com
www.backgroundchecks.com
Please email us for any more information.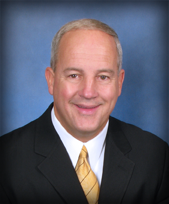 The Reunion!
This is 30 years on the mountain top! Yes, 30 years of Mt Zion Baptist Camp. New comers, welcome to a life changing place! Returnees, welcome back! If there is one thing we have as bragging rights as a Christian, it is...I AM NEW!
"Therefore if any man be in Christ, he is a new creature, old things are passed away, behold, all things are become new"
A new life, a new direction, a new spirit, a new attitude, new friends, new places, new outlooks, new desires and most of all, a new destination!
So team up for 88 hours of new memories, new friends, new decisions, new challenges, and most of all....a new You!
Pastor Tim Ruhl
Host Pastor